While Acumatica Summit 2019 was, obviously, focused on the benefits of Acumatica in business processes and system information sharing, that didn't stop an array of attendees from showing up and scrutinizing the product objectively. Over 1,500 attendees were present throughout the event to get a first-hand look how Acumatica's cloud ERP model worked, functioned, and performed in real time application, particularly the new release Acumatica 2019 R1.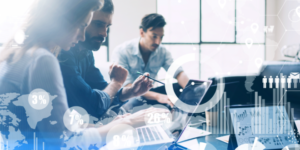 One of the perspective attending was Seth Lippincott from Nucleus Research, a key voice in technology opinions and insights. His analysis of Acumatica's latest release immediately focused on a key point – Usability is a top priority for Acumatica, tailoring its product to small and medium size businesses versus expecting those organizations to adjust to the software. This was emphasized with examples about how Acumatica is boosting VAR and ISV connections, new ground with Cegid in the works, and additional tools and specific benefits built into Acumatica 2019 R1.
Sharing details, Lippincott also spelled features for comparative description, such as Acumatica's including of connections with Tableau or Power BI. There are also channels built in to address bridging with machine learning resources, such as Natural Language Processing (NPL) within the help queries. These kinds of add-ons are instrumental in the reduction of repetitive manual processing and improvement of redundant automation behind the scenes.
Lippincott didn't simply base his analysis on the marketing information and speeches from Acumatica, however. The event was a live opportunity to get feedback direct from existing customers on how the product was working for them. This exposure covered application in multiple industries, and a repeat response kept coming back: Acumatica was like a new day due to its open-architecture versus old systems that in practice couldn't be integrated well at all with existing systems.
Summing up the report, Lippincott's review has highlighted the very point that Acumatica's CEO Jon Roskill stress – technology for the sake of technology isn't their goal; the technology produced has to be functional and deliver value. Otherwise, what's the point?