When you are considering a cloud ERP solution, you can weigh the value of features and functionality all day long, but ultimately they won't make any difference for your business if their built on an insufficient cloud platform.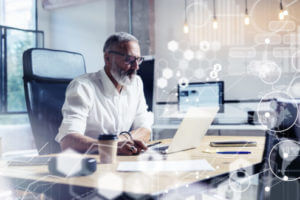 In order to give you the greatest ROI on your ERP implementation project and garner you the greatest long-term benefits from using an ERP solution, a modern and flexible platform is key, and therefore should be a critical part of your software selection criteria.
Ultimately, allowing you and your people to focus on productivity is the goal of a modern cloud ERP platform. Because your business needs vary from customer-to-customer, hour-to-hour, or day-to-day, flexibility is critical, not only for your people and processes, but also for your cloud ERP platform.
The Acumatica Platform Difference
The need for flexibility is where the Acumatica Cloud ERP platform shines. Acumatica brings together a wide array of integration applications in such a way as to empower you to handle nearly every business function you may require at a moment's notice. From a single solution you can access not only financials and CRM (customer relationship management) but also manufacturing, project management, field services and more.
All of this is made possible thanks to the Acumatica xRP platform that puts the functionality front and center while the actual core components run in the background. To put it another way, this is a solution that allows your employees to focus every bit of their attention on their unique workflows, their productivity and their business logic. They DON'T have to spend time coming up with workarounds to make up for the limitations of a technology that is trying to change the way they work instead of empower their own ability to choose.
Nick Novy, President and Founder of Korpack emphasized this point in a recent article on Diginomica. "I came from another company where I feel like we chose the wrong ERP system. It actually slowed us down rather than sped us up. So I was pretty adamant on picking the right platform for my new company, and I demoed about 10 or 12 different companies." Ultimately, of those 12 different solutions, Novy chose Acumatica for a number of reasons. "I like the no-user-fee aspect of it, because we have some people that are in the system maybe for a half hour a day. I really like the dashboards and the analytics side as well. The cloud-based system was really nice. It just seemed kind of easy."
One of key elements that the Acumatica platform provides that sets it apart is the testing sandbox. "Acumatica has a great tool called Sandbox. They give us the Sandbox. We'll work with Dan [Schwartz at NexVue] and his team. We test it. Sometimes, you've got to tweak something. They do the tweaks. We do it quite fast. So far, we have no issues," said Sendy Stern, Senior Vice President of Technology at Fabuwood Custom Cabinetry, the 2018 Acumatica Customer of the Year. All this, AND you get a platform that both acknowledges and embraces that every industry (and every company within those industries) are different. You can't create a competitive advantage for yourself if you're being forced to use the same resources that everyone else is. This, above all else, is why the platform is crucially important when it comes to choosing your cloud ERP deployment.