If there was ever a company that truly understood how important the right ERP solution is to your long-term goals as a business, it would be Acumatica. Acumatica is a leader in the 2018 ERP Value Matrix, experiencing triple-digit growth and adding 60 new value-added resellers in the last year alone thanks to its continued focus on meeting the needs of a very diverse customer base.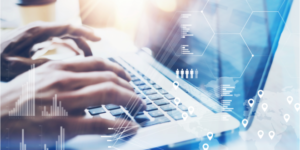 That's a large part of the reason why they're always updating and refining their product, bringing you the perfect blend of flexibility you need with the functionality and usability that you can depend on. It's not just about meeting your technology requirements.
Acumatica

 2018 R2: What You Need to Know

Released on September 19, Acumatica 2018 R2 is all about continuing to push the envelope in three core areas: customer satisfaction, usability and compliance. The team at Acumatica has done this via significant enhancements to not only the Industry Solutions, but also the Best in Class Modules and the Acumatica xRP platform as well.

The core Acumatica technology and xPR platform, for example, have been updated to bring you unparalleled improvements in terms of mobile functionality, comprehensive reporting and general usability. With regards to the Best in Class business functionality, the company has made enhancements to financial management, project accounting (including integrating labor cost rates and project labor cost accounting with payroll) and more. CRM upgrades also now include Outlook integration enhancements and a new Portal setup by branch.

Industry-specific solutions now offer you a wider range of variety than ever before, with unique opportunities for you to take advantage of like:
Distribution Edition.
Manufacturing Edition.
Field Service Edition.
Commerce Edition.
Construction Edition.
But in the end, all of these efforts all come back to the same basic goal: Acumatica wants to guarantee that you have the system you need, when you need it, absolutely no exceptions. Yes, this release further cements the company's own competitive advantage in the marketplace when compared to solutions like Microsoft Dynamics 365 for Finance and Operations and NetSuite, but that in and of itself is not the main objective.
What matters most is that Acumatica continues to strengthen the core technological foundation of your own business and everyone involved believes you'll agree that this new release is a critical step on the journey to accomplishing precisely that.