The technology behind an ERP (enterprise resource planning) solution may be complicated, but the idea at the heart of it all couldn't be more straightforward. You're talking about a piece of software that allows you to bring a system of integrated applications together, all allowing you to automate and optimize as much of your business for the sake of productivity and efficiency as possible.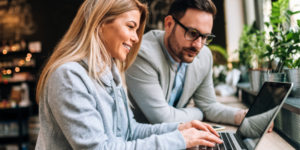 Finding the Balance in ERP Flexibility
ERP solutions are nothing if not malleable – they can essentially be whatever you need them to be, whenever you need them to be that, no exceptions. For this reason alone, choosing the right ERP implementation partner is of critical importance. When the potential of your solution is practically unlimited, the right partner can help you hone that potential into a singular vision that works for YOUR business and NOT anyone else's.
Too much customization of too many integrations can be problematic when it comes time to upgrade, however. As ERP solutions evolve, often times the customizations that were built by outside developers in previous versions become part of the standard solution in new releases. In a recent article in Diginomica, NexVue President and Founder, Daniel Schwartz, addressed this very issue.
"[Partners] should spend more time deprecating features we built in as customizations that became standard into product and everything else."
Industry Experience Provides an Edge
The right ERP implementation partner is one that brings not just industry experience to the table, but cross-industry experience whenever possible. Your partner needs to understand your own organization in intimate detail, yes – but they also need to have insight into the various functions within that business (like human resources or accounts payable) in a way that lets you leverage that ERP solution into creating a genuine competitive advantage as well.
At NexVue, for example, we understand and deeply believe that every business is a bit different from the next – just as the same can be said about the unique industries that those businesses are operating in. Those two ideas shouldn't be stressful or overwhelming, however. They should be seen as exciting opportunities, as the right ERP solution (and by association, implementation partner) can lean directly into those qualities that make you special.
Powerful Gains Through True Partnership
The key word in the phrase "ERP Implementation Partner" should be the last one. A true partner is someone who comes along side you to help you achieve your goals. While this is a quality that may be hard to identify in the sales process, uncovering how an ERP implementation partner has worked with previous clients can help you make an informed decision about a potential partner.
Regarding the rapid implementation of Acumatica at Fabuwood Custom Cabinetry, Daniel Schwartz had this to say:
"Sendy [Stern, SVP of Technology at Fabuwood] and I both rolled up our sleeves. Even on data conversions, Sendy was sitting there and working through with his people and I was with my people working together getting it done."
Sendy had similar comments about Dan's team at NexVue:
"Having the right vendor, the right partner is critically important. Dan and his team had a big part in helping set [our nine integrations] up."
Therefore, the right partner can help you avoid falling into the trap of assuming that there is a "one size fits all" approach to implementation in the first place. They can help harness those unique qualities in a way that improves the level of work you're able to do for your own clients AND sets you apart from an admittedly crowded marketplace, which is exactly the way it should be.
"With the backing of a very supportive team at Fabuwood and a great set of partners like NexVue and Acumatica, we look forward to pioneering new technological solutions that augment our level of service to customers at large." – Sendy Stern, Fabuwood Custom Cabinetry
Contact Us to Learn More about Partnering with NexVue for Acumatica Cloud ERP Implementation