NexVue Information Systems, an Acumatica implementation and development partner and reseller, was honored as the 2019 Acumatica Distribution Partner of the Year at Acumatica Summit on January 27, 2020.
In addition to being named Distribution Partner of the Year, NexVue was also a finalist for the Cloud Adoption Excellence and the Acumatica Innovation awards at this year's Acumatica Summit. NexVue President, Dan Schwartz, and Consultant, Melanie Miu, were also named Acumatica MVPs and NexVue was named to Acumatica's Presidents Club.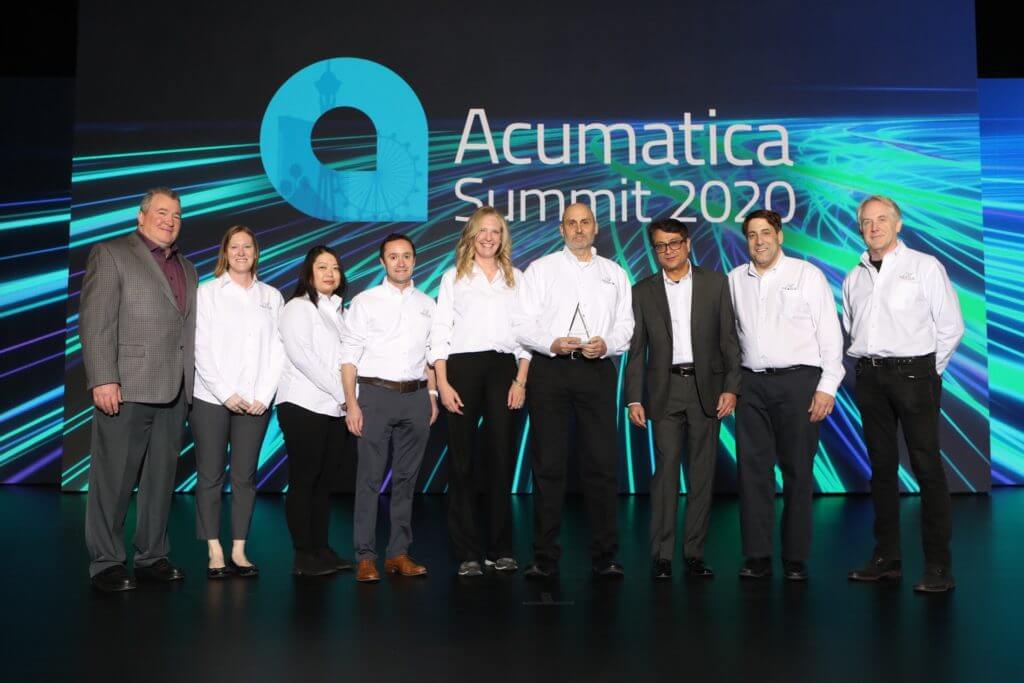 "It is a tremendous honor to be named the Acumatica Distribution Partner of the Year along with all of these additional accolades," says Dan Schwartz, President of NexVue. "We are proud that Acumatica recognizes our ability to design optimal client solutions and workflows through a combination of our thorough understanding of the ERP framework, our experience, and our situational fluency to understand our clients' business drivers."
Awards were presented to Acumatica partners in a number of categories, including Edition Partner of the Year for each of the five Acumatica Editions: Distribution, Manufacturing, Construction, Commerce, and Field Service.
NexVue has not only expertly deployed the Acumatica Distribution Edition to help distribution companies manage their supply chain and logistics activities, but has also leveraged the flexible Acumatica framework to develop two industry solutions that incorporate the Distribution Edition to provide complete, modern systems for the equipment rental and food service distribution industries.
"2019 was a growth year for us, especially in terms of our industry solutions, Rental360 and Prime FoodService," says Schwartz. "Both solutions, being born in the Acumatica cloud framework and built to address the unique needs of their respective industries, are comprehensive, modern alternatives to the legacy systems that most food distributors and equipment rental companies are using today. It is our privilege to leverage the Acumatica Distribution Edition to bring these solutions to fill the needs of these two markets."