As Acumatica CEO, Jon Roskill, said during his opening keynote at Acumatica Summit 2020, "We have to pause sometimes and marvel at the pace of innovation consistently delivered by our product team. Acumatica customers and partners keep clamoring for more and they get it, twice a year, with real quality."
That quality innovation is reflected in Acumatica 2020 R1, which was released with fanfare at the event.
We had the benefit of having several of our team members in attendance at Acumatica Summit this year. After seeing the new features and functionality in demos on the main stage and in breakout sessions, a few of them shared their perspectives on this exciting new release:
"I'm most excited about inside inventory and order management, the support for matrix inventory, and WMS wave and batch picking.  These will be a huge plus for our Acumatica Distribution Edition clients.  Also, the link that will be added via API to look out to WorkWave to optimize routes and scheduling is a big step to providing better data on time productivity."
– Steve Ratner, Consultant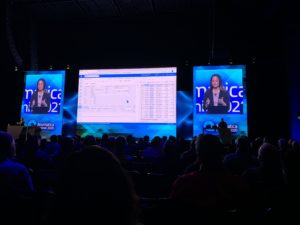 "The side panel on data entry forms give users the ability to see related information without the need to open a separate window. This streamlines the data entry experience."
– John Edwards, Developer
"In Acumatica 2020 R1, I think clients will be very excited about the ability to auto-create an AP bill from an email attachment and auto-file of the PDF invoice. This is a great benefit that helps them avoid having to purchase a third-party document management system."
"Looking beyond 2020 R1, the coolest thing I saw at Summit for the future of the solution was the ability to upload a batch of photos, use AI to recognize what they contain so that they were immediately searchable, and then leverage Machine Learning to improve the AI recognition and search results over time. I think the integration of Microsoft TEAMS for in-company communications will be very powerful as well."
– Doug Beckerman, Director of Business Development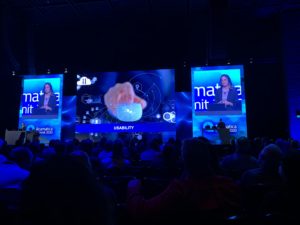 "Learning about Acumatica 2020 R1 was very useful. Perhaps the most valuable piece of information that I picked up was in the Tips & Tricks breakout session. There's a shortcut for filtering on all grids using a keystroke combination of "Shift + F" which will come in very handy for any user and the fast import feature, going directly to the "import by scenario screen" and creating the import from there directly should improve my productive significantly. Overall Summit 2020 has been really informative and a lot of fun!"
 – Andrew MacDonald, Consultant
Acumatica 2020 R1 has a lot of offer users, and Acumatica's unprecedented commitment to R&D and innovation ensures that the solution will continue to lead to the ERP market into the future.